About Us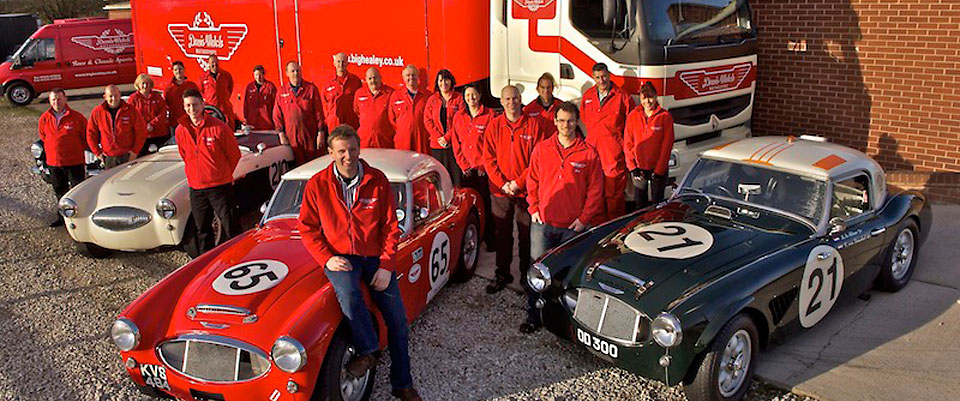 "It is our aim to provide the best motorsport service available, whether for road, race or rally!"
For over 35 years we have specialised in classic cars establishing a world renowned reputation for specialist development of Austin Healeys and Jaguar E-Types.
Working with these cars on a daily basis increases our knowledge and as problems arise (such as consistent failures of some ageing components) we devise new and improved replacements.
Utilising modern techniques, we manufacture in our own factory and outsource products, which are successful, but do not destroy the cars impeccable heritage.
We believe that the many famous cars and champions we have helped towards success bear testament to our ambition to be: 'the very best partner, for you to achieve your ambitions'.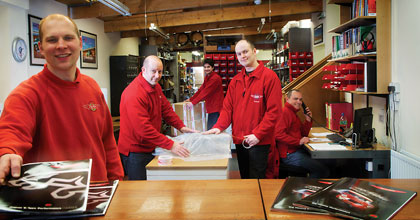 We offer a comprehensive service ranging from routine road car maintenance, bodywork, MOT testing, engine building and dyno testing, together with race preparation, support and development. All this is backed by our parts manufacturing facility and fully-stocked store with worldwide mail order capability.
'It is no mean coincidence that today we specialise in six and four cylinder racing engines'.
Our involvement in the competition side of motor racing extends back over 100 years to the days of the pioneers. Jeremy Welch's great grandfather built the first six cylinder engine ever made in the UK in 1906 and went on to build Brooke Marine racing engines with notable success.
Our own development programme is headed by our highly successful BigHealey (Reg KVS 484), one that has seen success all over Europe. It is supported by our class winning 100/4. Our experience has extended from Ford Anglias, single seaters, sports racing cars, to 24hr Touring Cars, Record breaking cars and beyond.
For further information on Denis Welch Motorsport please visit our main company website at www.bighealey.co.uk